Seville has a good number of places where you can enjoy a flamenco show that will allow the visitor to discover the singing and dancing of the south.
Flamenco is distinctive of our land and our universal passport: in 2010 it was recognized as Intangible Heritage of Humanity by Unesco.
Flamenco is a living, traditional and innovative art, select and popular. And what a better place to get to know and enjoy it than in Seville and its neighborhood of Triana?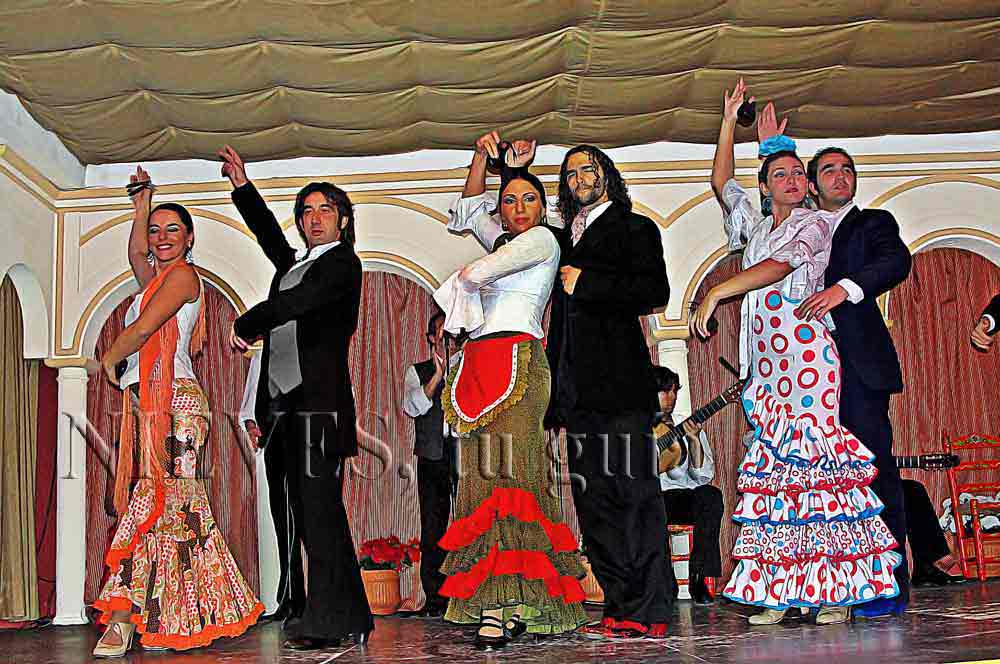 Whether you want to attend a tablao, where you can sit and enjoy flamenco while having a drink or tapas, or if you want to join a spontaneous party of Sevillians gathered in a flamenco-style bar, I can show you the place more fits your preferences.
In the case of attending a tablao it is always advisable to book in advance. The show is guaranteed.
If, on the other hand, you prefer an immersion in the most authentic Sevillian night, I can indicate the bars frequented by the natives who love dancing. It is not always easy to find a place, but if you succeed, fun is guaranteed. All the premises open at night, except some tablaos that also have performances at 19 / 20 hours.
Do not miss a unique experience of the Sevillian night!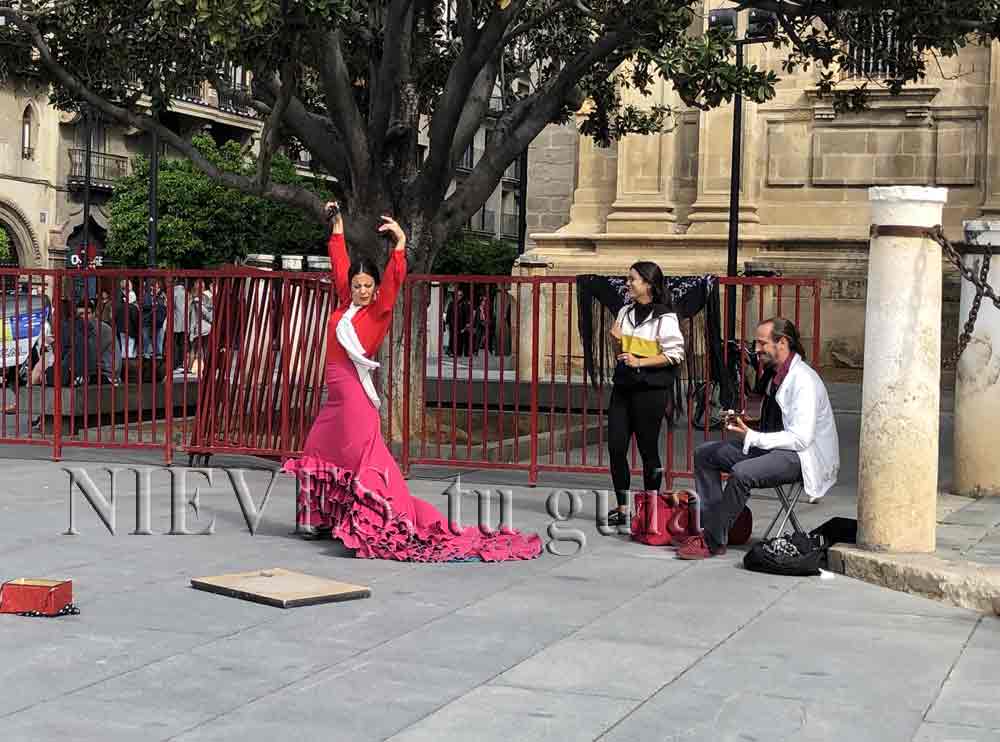 FLAMENCO DANCING
IN
SEVILLE

Tourist routes designed by Nieves, your official tourist guide, authorized by the Junta de Andalucía with Nº 4258
Nieves Chisvert Jiménez
Avenida del Deporte, 1
Bloque 4
41020-SEVILLA
Copyright NIEVES, your tour guide – March 2019 – All rights reserved