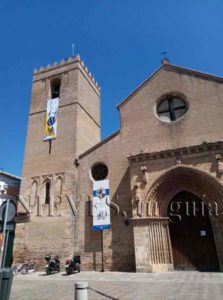 These traits define a particular way of considering Gothic and Renaissance, and even Baroque art, exclusive in Europe of the Iberian Peninsula (although it crossed the Atlantic to extend through Hispanic America). The peculiarity of this fusion of artistic traditions was made possible by the particular circumstances of late medieval Seville, fruit of the coexistence of Christians, Muslims and Jews.
Although at first the Mudejar style was used by the Muslims who remained in the city after the conquest in 1248, who in 60% were dedicated to construction and crafts, later on, after the forced conversion decreed in 1502, the converts would continue applying the same constructive techniques, and later, the Christians themselves, who had assumed them.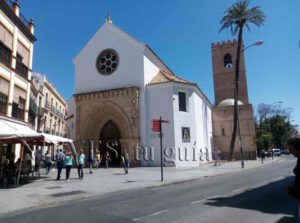 We will trace an itinerary on foot through the first churches built in the city in Gothic-Mudejar style, through the neighborhoods of Feria- San Luis -Alameda, and we will visit the Mudejar Museum, where we will discover the Mudejar style in a Renaissance palace (the palace of the Marquises of the Algaba). The Casa de Pilatos is the main attraction of the civil Mudejar, and completes a 2-hour tour.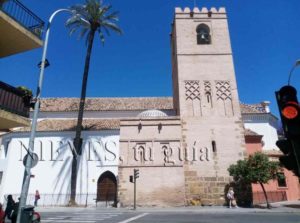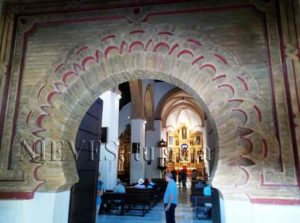 Crafted with muqarnas and geometric designs, star-shaped cupolas, polylobulated arches, geminated windows, ceramic applications on walls, floors and ceilings, embossed bricks, kubba-shaped rooms, atauriques and lacerías, etc., make up a decorative and constructive universe that extended between sevillian religious and secular buildings, especially between the thirteenth and sixteenth centuries.
At the end of the 19th century and the beginning of the 20th, Mudejar came to be considered a national artistic form and reappeared in particular buildings, especially municipal: stations, power stations, slaughterhouses, etc.: it is called "neomudéjar".
The choice of religious buildings will depend on the day established for the Tour, since it depends on the opening hours of the temples. Only the House of Pilate remains open every day.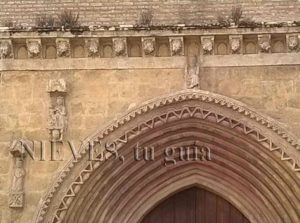 Tourist routes designed by Nieves, your official tourist guide, authorized by the Junta de Andalucía with Nº 4258
Nieves Chisvert Jiménez
Avenida del Deporte, 1
Bloque 4
41020-SEVILLA
Copyright NIEVES, your tour guide – March 2019 – All rights reserved