Hospital de los Venerables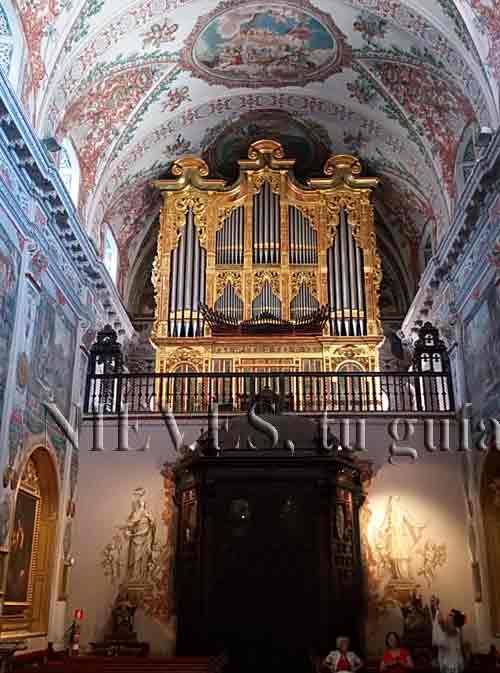 Nieves, your tour guide for Seville, Cádiz and Córdoba will accompany you on such an outstanding tour explaining all the details of this famous monument, its main historical features and more than a nice anecdote. You can book a visit only to this place or include it in any of the guided tours that Nieves, your guide offers you.
The Hospital of the Venerable Priests is the work of an illustrious canon of the cathedral of Seville, Justino de Neves, who was moved to see the deplorable situation in which the priests remained when they became elderly or when they fell ill, as many ended their days begging in the streets.
The Brotherhood of Silence, which had been taking care of poor people was overwhelmed in its welfare functions, so the canon decided to resort to popular alms, the means that the Brotherhood possessed and the favors of the monarchs to finance the works of the hospital, located in the heart of Santa Cruz neighborhood.
As in the case of the Hospital de la Caridad, Leonardo de Figueroa was also in charge of the works, which were carried out between 1675 and 1697. The main patio stands out for its harmony and singularity, its central fountain surrounded by circular steps that descend several levels in relation to the perimeter galleries.
The church was erected in 1689 and is of a single nave covered by a barrel vault, all of it profusely decorated with mural paintings by Valdés Leal alluding to the importance of priesthood.
Pictorial works by Lucas Valdés and sculptures by Pedro Roldán and Martínez Montañés enrich the walls of the church. Another jewel of baroque Seville.
In the old lower infirmary, a permanent exhibition of three paintings by Velázquez and several of his contemporaries (Zurbarán and Murillo included), in total about twelve works of art is currently shown, while temporary exhibitions are held in the upper halls. Almost all the paintings are property of the Focus Foundation, the current owner of the building.
To visit Seville, Cádiz or Córdoba I offer you the service of guided tours, because I am a tourism professional (Official Guide) and I will help you to know our culture. Enjoy tourism in Seville with the best guided tours (tourist tour) to get to know the city. In case you do not find the places or monuments of your interest, contact me through the contact form and I will inform you of any doubts you may have.

Tourist routes designed by Nieves, your official tourist guide, authorized by the Junta de Andalucía with Nº 4258
Nieves Chisvert Jiménez
Avenida del Deporte, 1
Bloque 4
41020-SEVILLA
Copyright NIEVES, your tour guide – March 2019 – All rights reserved